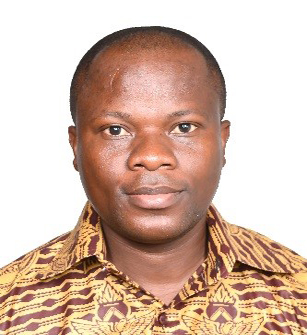 Mr
Ebenezer Owusu-Addo
Research Fellow
Department
Email

eowusu-addo.canr@knust.edu.gh
Office-location
Research-areas
Research Highlights
Ebenezer has worked in the community/rural sector for over 10 years, in health planning, rural health promotion, community development, capacity building, and consultancy roles. He has broad-based expertise in realist evaluation, health impact assessment, systematic reviews, community engagement, and qualitative research. He has been actively involved in the development of infrastructure for the health sector particularly in rural communities in Ghana, and has conducted several research works which have informed rural health promotion and social service delivery in Ghana. His research interests include maternal and child health; social determinants of health; cash transfer programmes (CTs) and health equity; rural health systems planning; systematic reviews of health and development interventions; health impact assessment of non-health sector interventions, and the interface between public health and town planning. His current research project is on the topic 'Cash Transfers as Social Policy for Tackling the Social Determinants of Health: A Realist Evaluation'. This study is the first ever realist evaluation of CT programmes since their inception in the 1990s, and seeks to understand how CTs (anti-poverty programmes) work to impact upon the social determinants of health and health inequalities in sub-Saharan Africa, and to explore how CTs can be used as a health promotion strategy. In addition to his research interests and expertise, Ebenezer teaches courses in health promotion and disease prevention, programme evaluation, sustainable development, and research methods.
Recognition and Accomplishments 
Ebenezer has authored 11 journal papers, 6 conference papers, a book and a case study for the world renowned book "Health Promotion: Planning and Strategies by Green et al. (2015). He is a member of the International Union for Health Promotion and Education (IUHPE), the Australian Health Promotion Association, the Australian Evaluation Society, and the Ghana Health Promotion Association. He has served on the Quality Assurance Committee of the Kwame Nkrumah University of Science and Technology, Kumasi, Ghana (2013-2016). He is a member of the UNICEF-Ghana scientific team on Cash Transfers and Social Protection and provides technical support to the Health Promotion Department of the Ghana Health Service. He has served as a peer reviewer for several international journals including Health Policy and Planning, International Journal of Health Policy and Management, Health Promotion Practice, Global Health Promotion, Maternal & Child Nutrition, Public Health Nutrition, Journal of HIV/AIDS & Social Services, Global Public Health, Journal of Public Health, Plos One, and BMJ Global Health.
Research Funding/Community Service
Ebenezer has:
supported the development and evaluation of social protection programmes in Ghana (e.g Conditional and Unconditional Cash Transfer Programmes in Ghana, funded by African Development Bank and the World Bank);
undertaken a variety of evaluation studies on community-based programmes and projects (e.g Ghana Rural Enterprises Programme, funded by International Fund for Agricultural Development and the Ghana Government);
provided professional development and training programmes related to welfare services management, evaluation methodology, participatory project planning, facilitation skills, and community engagement (e.g. training of 10 Community Project Planning and Management Committees in rural communities affected by mining in Ghana, funded by Newmont Ghana Gold Limited)
written and edited national social policy and strategic plan documents (e.g. Ghana National Health Promotion Policy and Strategic Plan; Behaviour Change Communication Strategy for Ghana National Malaria Control Programme, all funded by UNICEF-Ghana)
written and edited curriculum packages, training manuals and literature reviews (eg community engagement course for Monash University's School of Public Health; midwifery pre-service training manuals, midwifery skills laboratory training manual, funded by Susan Buffet Foundation through the American College of Nurse-Midwives;  community-based project planning and evaluation manual, funded by Newmont Ghana Gold Limited); 
undertaken a number of programme and organisational reviews (eg Water, sanitation and nutrition linkages strategy for Ghana, funded by UNICEF-Ghana; Institutional review and assessment of the Rural Development Unit of the Ministry of Local Government and Rural Development, funded by the Ghana Government).